WHO WE ARE & WHY YOU SHOULD CARE
Hungerford Media is a
part of a family

of companies driven by the same values and customer service.
Just like our partner companies, we take a
to serving our clients. What does that mean? It means we think about "the big picture" in regards to your business. Our focus is to understand how your company operates from a macro level so we can dial in our strategies and give you a competitive edge.
We believe in being fully transparent with our clients about the services we provide and the direct costs for those services. By being open about these things, we hope to develop long-term successful growth and relationships with our customers. Get in touch to learn more about our team.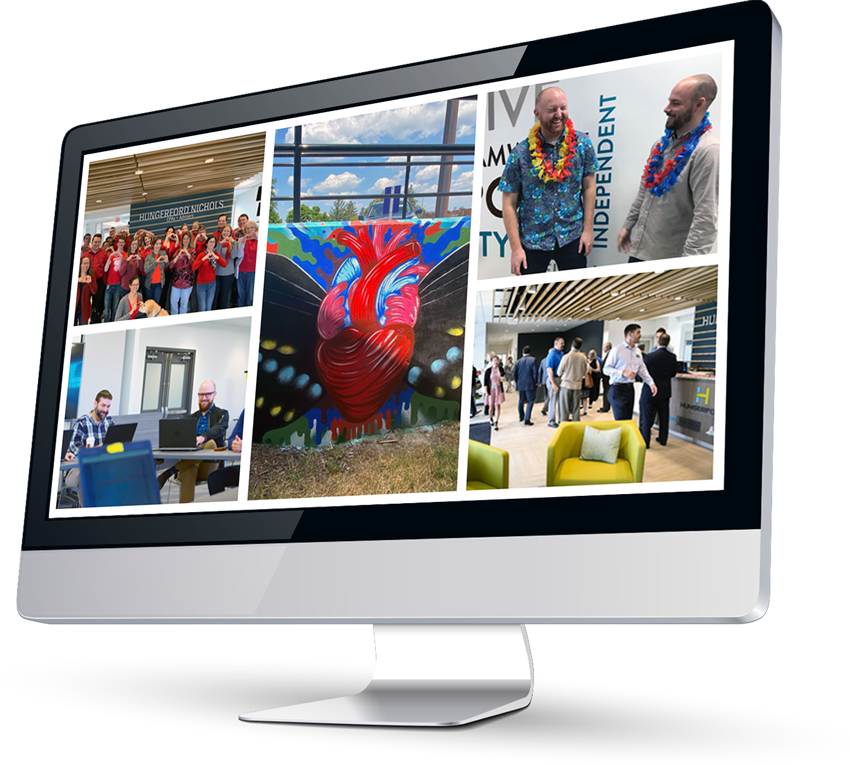 TAILORED STRATEGIES & POSITIVE OUTCOMES
We apply our
digital marketing services

to a holistic creative campaign that is unique to your business.
Web Development
We build data-driven websites that help market your brand and attract your target customer.
Social Media
Connect with your audience so they know how you can help them, and how they can contact you.
Google PPC
Put your business in front of your customers with paid advertising on Google & its partner sites.
Content Creation
Content marketing is key to boosting search engine rankings and delivering useful information.
Video Production
Make a great first impression with custom video that tells your story and showcases your brand.
Branding & Identity
Logos, brochures, business cards, etc — stay consistent with your message and branding.