Reasons to Invest in Content Creation
Content creation is essential for any business that is trying to remain competitive in an ever-changing digital world. If you're not constantly speaking to your customers, then they're hearing about the services you offer from your competition. By building rapport with your audience you will soon gain their attention and more importantly, their trust.
Every customer goes through a buying process before committing to a purchase. First, they realize that they have a problem (awareness), then they research to figure out how to solve that problem (consideration), and then they decide which solution is best (decision). You want to be their solution! By consistently engaging with potential customers you bring them that much closer to spending money with you, and you build a relationship with them that makes them more likely to hire you instead of your competitors.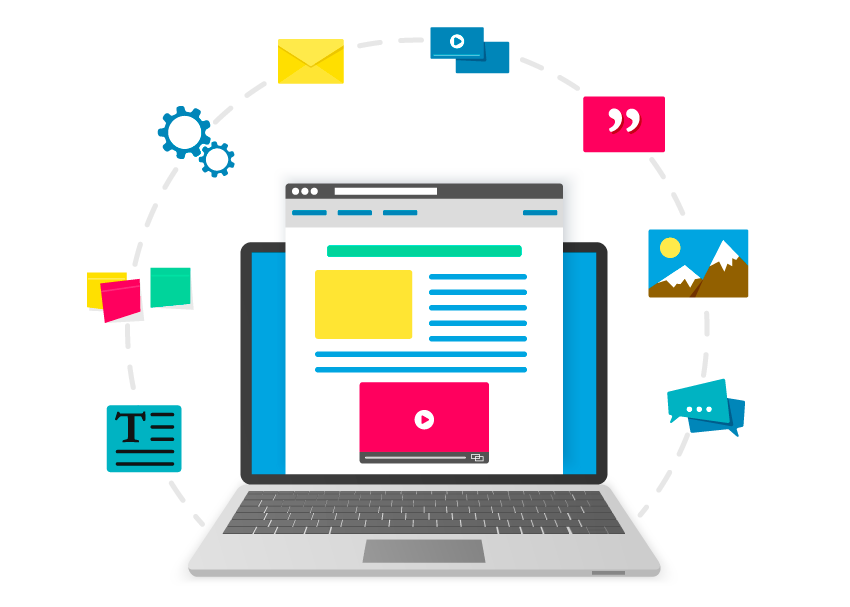 Benefits of Creating Content
Google likes content

Drives more sales

Less annoying than traditional marketing

Amplifies your brand

Grows your social following
ADDITIONAL MARKETING SERVICES
Check out our
other marketing services

that help supplement a well-rounded campaign.
Web Development
We build data-driven websites that help market your brand and attract your target customer.
Social Media
Connect with your audience so they know how you can help them, and how they can contact you.
Google PPC
Put your business in front of your customers with paid advertising on Google & its partner sites.
Video Production
Make a great first impression with custom video that tells your story and showcases your brand.
Branding & Identity
Logos, brochures, business cards, etc — stay consistent with your message and branding.
Looking For More?
Interested in a service not listed? Contact us to see how we can help with your marketing goals.