wphungerford
Are you looking for new ways to grow your brand? Using social media platforms like Facebook, Instagram, LinkedIn, and Twitter have become powerful tools for businesses looking to build a brand by connecting with consumers all over the world.
Using Social Media: Brand Building Tips
These social platforms can help both individuals and businesses reach a larger target audience quicker, easier and more effectively, especially if they are used correctly. Continue reading to learn more about how to build your brand using social media or contact us here for more info about our digital marketing services.
Use Unique Content Every Time
Although being consistent with your posting is important, you will still want to avoid using duplicate content across multiple platforms. Simply copying and pasting a post from one network to the other is not going to keep your target market engaged. The more thought you are able to put into making each post unique and engaging, the more you will be able to get out of your social presence.
Know Who Your Target Audience Is
In the likelihood that you will want to use multiple networks to build your brand, it is important to know who the audience is that you are trying to target, and which platform would be the best way to reach that market. Not every social platform makes sense for each business so determining which ones will help you create the most success will not only save you time, but it will help you establish your brand quicker.
For businesses that will benefit from utilizing multiple social media platforms, there are tools like Hootsuite and Sprout Social that can help you save time by posting and managing multiple networks from one location.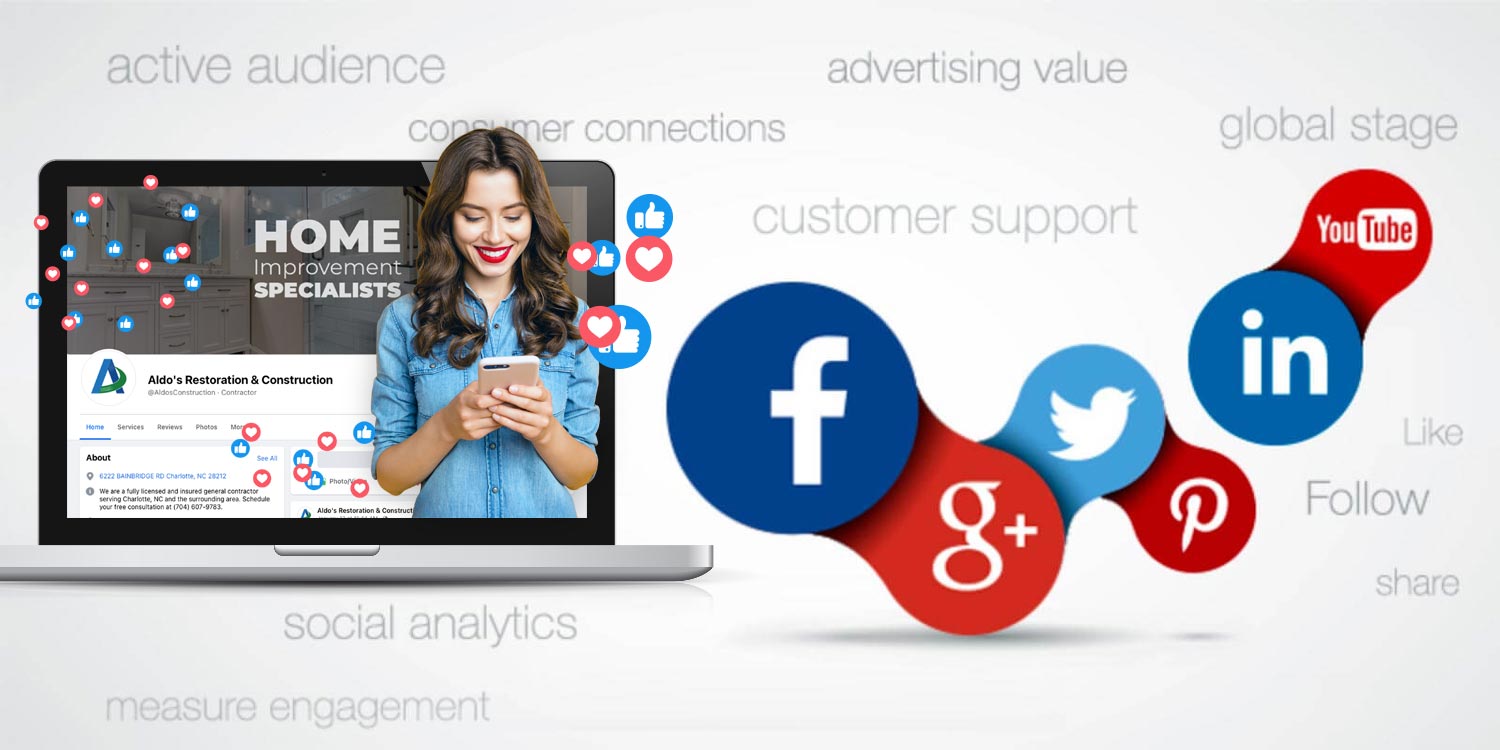 Engage with Your Audience
One of the most common mistakes businesses make when utilizing social media is posting content that is too generic and not engaging to their audience. A post that includes only a couple sentences and a link to a blog is going to get passed over much more often that a post that includes some sort of a call-to-action like a subscribe or sign-up option.
It is important to think of the social network as a two-way street. Not only is the platform a way to effectively get your message out to a large audience more effectively, but it can also serve as a tool to obtain feedback from your customers and followers. Using the platform to start a conversation will help businesses improve the content being published to better suit their target market, which will ultimately help grow their brand name.
Maintain Your Professionalism
It's not a guarantee that engagement from your consumers or followers is always going to be positive. One wrong post (even if deleted) can negatively impact a business' credibility and can potentially derail all your previous branding efforts. You may be very happy with how you are conducting your business, but the reality is that some customers may still choose to take their opinion to the internet before giving the business a chance to first address their problems or concerns. Therefore, it is important to maintain your professionalism and be open to constructive criticism in order to avoid doing greater damage to your brand.
Social Media Marketing By Hungerford Media
Navigating the social media waters can be unfamiliar territory for a business, but with the right guidance, it can be a powerful element of your overall marketing strategy. If you are interested in learning more about our social media strategies or any of our other digital marketing services, contact our Grand Rapids social media agency today at (616) 259-0078!